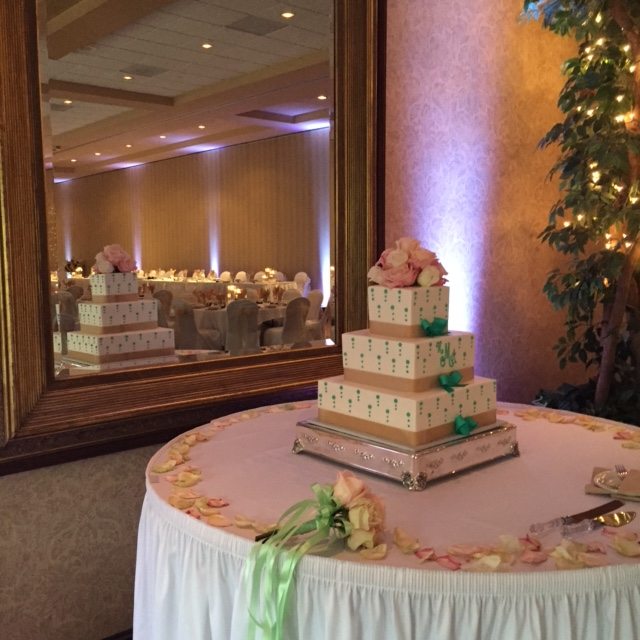 The Full Room Uplighting Package includes LED Controlled Uplighting placed accordingly throughout your room. You can select from the colors of Red, Green, Lime Green, Blue, Teal, White and Magenta.
Upgrade your Full Room Uplighting Package to the DMX Lighting package and the color choices are never-ending. DMXing Lighting lets us select your room color by connecting and controlling the uplights through our color board. With DMX Lighting you can choose one color or put them on a rotation of colors throughout the night.
The Custom Design Monogram is a unique and personal touch to add to your reception. Our office will set up a consultation to design your Monogram which is then placed on a steel, gobo plate. The gobo is normally placed on the wall of your venue or on the dance floor.
Take your event to the next level with all of our extra Room Design Services: Trussing, Beaded Chandelier Columns or a Back Drop for your head table. Our packages add an elegant feel to your room's ambiance when your guests enter your reception area.