When we say "Simply the Best," we mean it. Our personality-packed staff brings class, excitement and a personal touch to every event. Hiring a DJ is an important decision and that's why we like to find out your specific wants, tastes and needs for your special day. Our DJs understand how to read a crowd and they play the music that will excite and entertain your guests all night long. Our DJs are fully trained and skilled in all genres and events.
A professional DJ should take pride in their systems and we are very proud of ours. As DJ entertainers, we want the audience to see what we are doing so we use a table-top system. We also mix music live, which enhances dance appeal and creates a more modern, hip and classy touch to every event. Anybody can program a computer and let the music play, but a real DJ knows how to use their tools to make whatever occasion special and fun!
Your DJ will emcee all of your formalities throughout the night such as Introductions of the Bridal Party, Cake Cutting and First Dance. When you book with TJMP, we provide a wedding packet that lists all your details and order of events.
Dance Floor Lighting is included in every wedding package to let your guests know when it is time to celebrate.
What kind of DJ package are you looking for? Basic and budget-friendly, upgraded and full of bass or top notch and party rocking? Whatever you have in mind for your dance floor, make sure to Say Yes to the Best!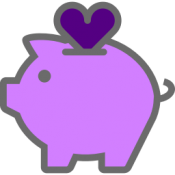 TJMP wants to give you the wedding of your dreams, without breaking the bank. We offer basic packages to fit any budget.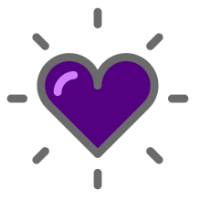 Want to add more sound and extra dance floor lighting? Ask us about our upgrades! Our TJMP extras will give your event an enhanced party feel.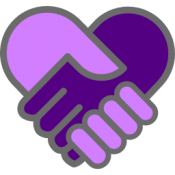 After 33 years, TJ Monte has created the ultimate "Owner's" package for your event. Contact our office for more information!
Our office line is available 24/7. Contact TJMP at (734) 671 – DJAY or info@tjmonte.com for all inquiries. #simplythebest
TJMP Top 10 Introduction Songs:
1. Can't Stop The Feeling – Justin Timberlake
2. Marry You – Bruno Mars
3. Bring 'Em Out – T.I.
4. You Make My Dreams Come True – Hall & Oates
5. Celebration – Kool & The Gang
6. Forever – Chris Brown
7. Crazy In Love – Beyonce ft. Jay-Z
8. Signed, Sealed, Delivered – Stevie Wonder
9. Let's Get Married – Jagged Edge ft. Run DMC
10. Best Day Of My Life – American Authors
TJMP Top 10 Cake Cutting Songs:
1. Sugar – Maroon 5
2. How Sweet It Is – James Taylor
3. Cake By The Ocean – D.N.C.E
4. Sugar Pie, Honey Bunch – Four Tops
5. This Will Be (An Everlasting Love) – Natalie Cole
6. Love & Marriage – Frank Sinatra
7. Love On Top – Beyonce
8. Better Together – Jack Johnson
9. Honey Bee – Blake Shelton
10. You're My Best Friend – Queen
TJMP Top 10 First Dance Songs:
1. Speechless – Dan + Shay
2. Say You Won't Let Go – James Arthur
3. All Of Me – John Legend
4. Perfect – Ed Sheeran
5. Amazed – Lonestar
6. At Last – Etta James
7. I Won't Give Up – Jason Mraz
8. Die A Happy Man – Thomas Rhett
9. Tennessee Whiskey – Chris Stapleton
10. Can't Help Falling In Love – Elvis Presley
TJMP Top 10 Father/Daughter Dance Songs:
1. I Loved Her First – Heartland
2. My Little Girl – Tim McGraw
3. Butterfly Kisses – Bob Carlisle
4. My Girl – Temptations
5. Landslide – Fleetwood Mac
6. Cinderella – Steven Curtis Chapman
7. It Won't Be Like This For Long – Darius Rucker
8. Daughters – John Mayor
9. Dance With My Father – Luther Vandross
10. Just The Way You Are – Billy Joel
TJMP Top 10 Mother/Son Dance Songs:
1. My Wish – Rascal Flatts
2. Simple Man – Lynyrd Skynyrd
3. A Song For Mama – Boyz II Men
4. I Hope You Dance – Lee Ann Womack
5. You'll Be In My Heart – Phil Collins
6. Days Like This – Van Morrison
7. Humble And Kind – Tim McGraw
8. What A Wonderful World – Louis Armstrong
9. Wind Beneath My Wings – Bette Midler
10. A Mother's Song – T Carter
TJMP Top 10 Last Dance Songs:
1. Closing Time – Semisonic
2. Don't Stop Believin' – Jurney
3. The Time Of My Life – Bill Medley & Jennifer Warnes
4. Bye Bye Bye – *NSYNC
5. The Time (Dirty Bit) – Black Eyed Peas
6. Last Dance – Donna Summer
7. Sweet Caroline – Neil Diamond
8. All My Life – K-Ci & JoJo
9. Iris – Goo Goo Dolls
10. Friends In Low Places – Garth Brooks
Need more suggestions? Contact our office for our Top 50 list along with Ceremony, Bouquet/Garter, Anniversary Dance songs and more.